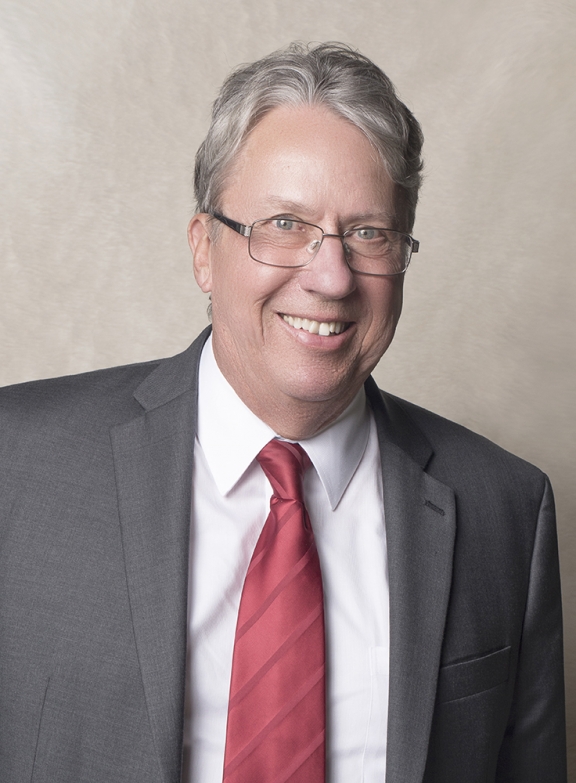 Contact information
Phone: (510) 248-4775
Fax: (213) 239-5623
Bruce Nye is a veteran trial lawyer and mediator. Bruce has practiced law in the San Francisco Bay Area since 1977, has managed litigation throughout the United States and has tried cases in all nine Bay Area counties and in courts throughout California. He has tried more than fifty cases to verdict or judgment. His broad career trial experience ranges from representing automobile dealerships and other companies in consumer litigation to representing companies in business litigation, toxic exposure litigation, personal injury, product liability and employment litigation.
A veteran trial lawyer and mediator, Bruce has tried more than 50 cases to verdict or judgment, including Proposition 65 matters.
More recently, Bruce's practice focus has been on representing companies in Proposition 65 matters and Automobile Dealership litigation, and on serving as a neutral mediator and arbitrator in a wide variety of matters.
While in Hastings College of the Law, University of California, he was a member of the Order of the Coif and The Thurston Society. Bruce is the publisher of, and a frequent blogger at, CalBizLit where he provides current information and perspective about Proposition 65, Mediation, and civil litigation in California. He is an avid photographer, and enjoys being very active in his community. Bruce is a member of the Bar Associations of San Francisco and Alameda Counties, and a founding member of Make Oakland Better Now!, a citizens advocacy group supporting public safety, public works, transparency and accountability, elimination of homelessness and budget reform.
After more than fifteen years with the state-wide Popelka, Allard, McCowan & Jones trial law firm, most of them managing the firm's San Francisco office, he was a founding partner of the San Francisco firm of Adams Nye Becht, LLP, serving as managing partner for close to twenty-four years. After those years, he joined Scali Rasmussen PC as attorney of counsel in mid-2017.
Representative Matters
Mr. Nye's representative matters include:
Automobile Dealerships

Bruce has represented dealerships in litigation involving Song-Beverly, Magnuson-Moss, Americans with Disabilities Act (ADA), Unruh Act, Consumers Legal Remedies Act (CLRA), Automobile Sales Finance Act (ASFA), Unfair Competition Law and common law claims concerning representations and disclosures. He has also represented dealerships in employment disputes, in matters involving the Bureau of Auto Repair and New Motor Vehicle Board, in franchise disputes and in commercial contract and business tort disputes. He was court-appointed liaison counsel and on the Defense Steering Committee in the In re Vehicle Lease Document Cases (Trygar) unfair competition law litigation brought against the entire retail automotive industry in the late 90s and early 2000s.
Proposition 65

Bruce devotes a substantial amount of his time to representing companies of all sizes and types in claims and litigation brought under California's Safe Drinking Water and Toxic Enforcement Act of 1986, commonly known as Proposition 65. He has successfully defended companies, achieved cost-effective settlements and often provides compliance advice.

Beginning in 1999, Bruce was one of the leaders of a nationwide trial team that successfully won declaratory relief against the State of California Attorney General's office under Proposition 65. In that matter, Bruce's client established that there was no need to give a cancer warning prior to exposure to the chemical DEHP. Although that chemical was and is listed under Proposition 65, the trial Court ruled that the exposure posed no significant risk of cancer to humans.
Mediation and Arbitration Practice

Bruce has served as an arbitrator for decades, and has been offering his services as a mediator since May 2016. To date, more than 80% of his mediation cases have resolved. Bruce brings a perspective that comes from decades of representing both plaintiffs and defendants, an ability to understand and empathize with complex and emotionally fraught problems and feelings, and a listening skill that has been repeatedly recognized over the years by clients and members of the bench. Bruce is available for mediating matters in litigation and many non-litigation disputes such as internal employment and neighborhood disputes. He has received certification for successfully completing training with renowned mediation trainers Steve Rosenberg, Bruce Edwards and Forrest "Woody" Marsden. He provides pro bono mediation services for Alameda County Superior Court. Information about his mediation and arbitration practice is available at www.BruceNyeMediation.com.
Credentials
Education

Juris Doctor, Hastings College of the Law, University of California, 1977
B.A., Political Science, University of California, Berkeley, 1973
Bar admissions

State Bar of California, 1977
United States District Court for the Northern, Southern, Central Districts of California
United States Supreme Court
Professional memberships

Defense Research Institute (Environmental and Toxic Tort Committee)
ACLU
California Dispute Resolution Council
San Francisco County Bar Association, Alternative Dispute Resolution Committee
Alameda County Bar Association, Alternative Dispute Resolution Committee
Los Angeles County Bar Association